Flooding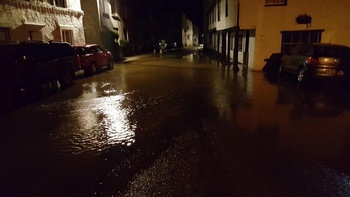 If you are affected by flooding there is help available.

Both the Cumbria County Council website and the Burton-in-Kendal Parish Council website have sections on flooding. These include links to sources of information, and practical help and guidance for anyone affected by flooding.

You can also check the Government's flood warnings and alerts site via the link below.
CUMBRIA COUNTY COUNCIL FLOOD HUB
BURTON PARISH COUNCIL FLOODING
Flood warnings for Burton, Cumbria
Cumbria Road Watch on Twitter