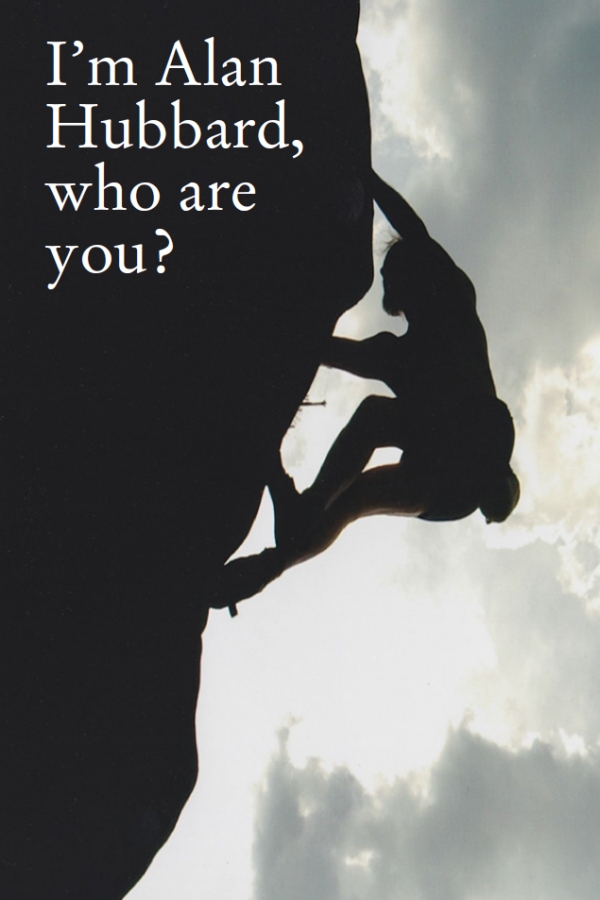 Burton author, Alan Hubbard, publishes book
We've known Alan Hubbard for a long time, he's a near neighbour of ours, so when we heard that he has written his life story, "I'm Alan Hubbard, who are you?" we felt he deserves a mention on BurtonWeb News.  The book is a chunky tome: some 337 pages, and is peppered with an assortment of colour and black and white photographs illustrating Alan's life. 
The introduction to the book says, "Growing up during the second world war in Salford, being at the same school as actor Albert Finney and artist Harold Riley, a climbing contemporary of Joe Brown, Don Whillans and Chris Bonington – none of whom knew him, Alan Hubbard tells his own story of a nobody. It spans eight decades and counting of turbulent change.  Status, wealth, letters after names, reputations don't automatically impress him – respect must be earned. Politicians and public school alumni are treated with suspicion but not written off. Authority has its place but not necessarily over him. A free spirit has his say." 
That, as anyone who knows Alan will agree, sums him up nicely. He's an opinionated octogenarian who has seen much, done more, and lived a life full of challenge and adventure. From the poignancy of his childhood with a widowed mother and his siblings, to the challenge of scaling Lumpy Ridge in Colorado, via a wartime childhood in the bombsites of Salford and being offered a trial at Darwen FC as a teenager, his life was never dull. He saw from a young age the unfairness caused by wealth and privilege, along with the benefit of hard work and a determined attitude, which helped shape his political views - views which he is never shy of sharing with anyone and everyone.  
It's a fascinating book - I picked it up and browsed the first page or so to get a feel for it, and before I realised it I was at the end of the first chapter - each time I have a coffee break I pick it up and read another chapter, immersing myself in a life well-lived and well-remembered. I can highly recommend it as a very good read, regardless of whether or not you agree with him politically.  If you want to find out more, then you can read the first chapter of the book on Alan's website https://www.alanhubbardauthor.co.uk where you can also buy a copy for collection if you live locally, or to be posted to you if you live further away.  The cost is £15.95 (plus £2 UK postage) and all profits from the book will be going to charitable causes, including Amnesty International and Médecins Sans Frontières.