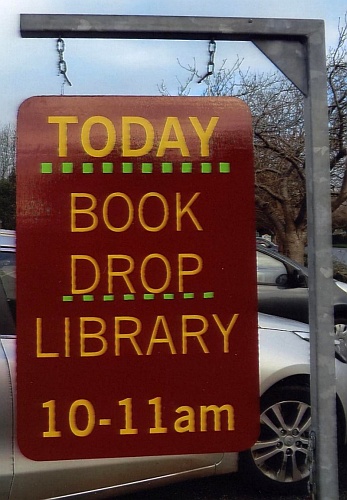 The Burton Book Drop and Library Coffee Mornings have restarted from September 2021. See more details here: https://www.burtonweb.org.uk/j3/index.php/info/library-book-drop
Due to unforeseen circumstances, the following shop and P.O. hours will apply at Burton Village Store from Wednesday 16th December, as a short term measure:

Shop
Monday – Saturday 6 am – 4 pm
Sunday 7 am – 12 noon

P.O.
Monday – Saturday 9 am – 12.30 pm
Sunday Closed

Tel: 01524 781828
There has been a number of instances of fly tipping in the parish. Just because the tips are closed is absolutely no excuse for fly tipping. If you have rubbish then store it on your own land until you can dispose of it properly. If you see fly tipped material please report it to SLDC via the form on their website here if it's on the Cumbria side of the county border, or to Lancaster City Council via their website form here if on the Lancashire side of the county border. 
PARKING FOR RESIDENTS
Burton-in-Kendal Parish Council is seeking information.
The Parish Council is looking into solutions to the parking problems some residents encounter in the Village.
Although the Parish Council does not own any land there is a possibility of a potential car parking facility for anyone who is currently struggling to park their vehicle or vehicles.
This is in the very early stages and to move it forward the Parish Council needs to make sure there is sufficient need.
There would a cost to users and it would be approximately £250-£300 per annum.
If you are interested, please contact me at the following email address: This email address is being protected from spambots. You need JavaScript enabled to view it. or call me on 01524 782984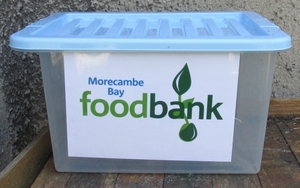 I'm really pleased to be able to say that we are now a collection point for Morecambe Bay Foodbank!
Morecambe Bay Foodbank will accept all donations but are especially keen to have:
Tins of: beans; meat(s); fruits; vegetables; fish; soup; tomatoes; rice pudding
Bottles of: squash; juice (esp. orange); jam; pasta sauce
Packets of: pasta; sugar; cereal; teabags; instant noodles; instant rice; biscuits; custard; instant mash
If anyone in Burton would like to donate to the food bank but cannot get to a collection box please message us and we'll arrange for a pick up from you by a member of the team, or if you prefer you can donate money directly to the food bank via this link, and thank you for all of your support so far.