October 5th, 2019
With the help of Sue Caddy & Martin Lange (both quite rightly nominated for an INCA Gold award www.inca.coop/news/awards-shortlist-2019) two more houses on the Head End have had fibre blown to them today.
We have also patched and connected our first residential & business customers on Morewood Drive.They have received Gigabit Broadband Voucher Scheme (GBVS) vouchers from the Department for Culture, Media & Sport (DCMS) which reduces our parishes overall installation costs. I think it would be fair to say that they are blown away by the consistency and speed of the B4RN service so far. Because both the customers dug their own conduit in from their boundary to where the router has been located they will receive £150 & £300 respectively for the residential and business connection back from B4RN now they are connected.They will both pay £30 per month for an 'all you can use' service and will be able to serve notice on their respective broadband companies. There is no line rental to pay and they are looking forward to taking up a Voice over Internet Protocol (VoIP) phone service which will save them a significant amount of money whilst allowing them to keep their existing phone number.
Those people who either don't have time or are not able to dig the conduit in can use the £150 for residents & £300 for businesses to pay a contractor to dig the connection in on their behalf. This will potentially make the roll out of B4RN for the village significantly quicker.
A before and after speed test from both properties, these were both previously fed by different suppliers but both used copper connections to enter the properties. Note the significantly better ping time as well showing a quicker response to and from the server.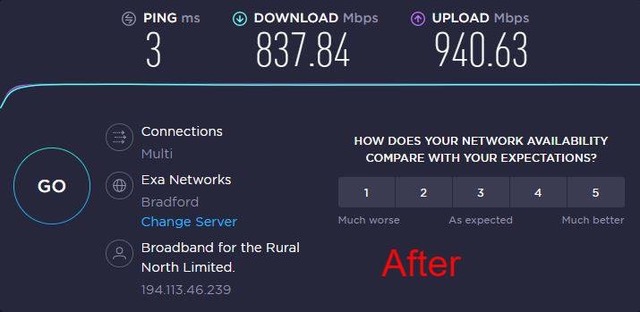 Ethernet before and after speed test (i.e. internet hardwired to a desktop computer)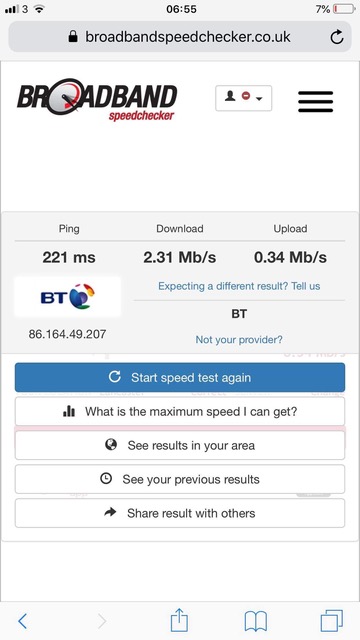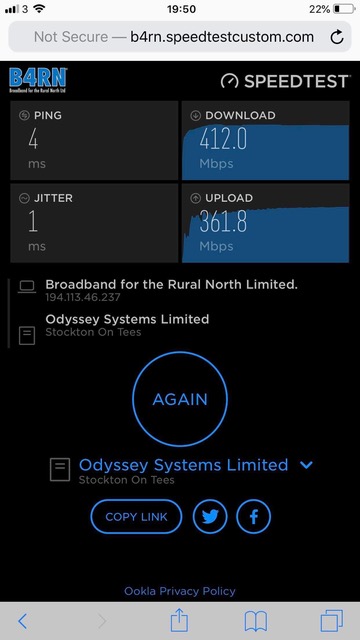 WiFI before and after speed test taken from the same property on the same device an iPhone 8 Plus.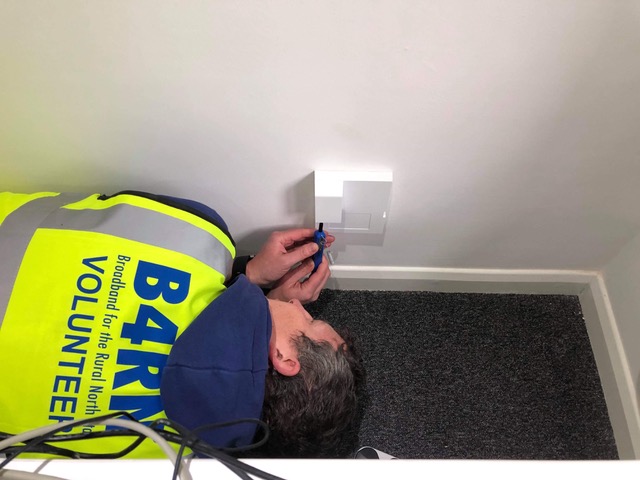 A B4RN connection being prepared for router installation.
Kind regards
Mike Iddon & Martin Sansby
B4RN Champions for Burton in Kendal